I created 'The Invisible Scars of War' for my final project at university. Although we were given a brief for the project, the only requirement was to 'solve a problem'. This meant that I was able to take the project in any direction I wanted. To begin with, this felt a little daunting and I wasn't sure where to start. After a few days of brainstorming though, I decided I wanted to base the project on 'Invisible Illnesses', as this topic plays a huge role in my life. After narrowing the subject down, I decided to focus the project on Combat PTSD and how it effects veterans and military personnel. I spent the next few months getting in touch with various charities and sufferers of Combat PTSD, and realised just how little people know about the mental health disorder. I decided to concentrate the project on raising awareness of PTSD and also encouraging sufferers to seek help. 
For the final outcomes, I designed a range of posters and a short film to accompany the campaign. The concept behind the posters is that even though soldiers may appear fine when they return from conflict, that doesn't mean their mind is. Many of the sufferers I spoke to felt that they 'left a piece of their mind out there'. The final posters feature 3 veterans with half of their body in civilian clothes, and half still in uniform. Each of the posters features the bold statement 'I am home, my mind is not.' To create the posters, I spent a couple of days in the photography studio taking a wide range of images of the veterans. I made sure that I took images of the veterans in both civilian clothes and their uniform so that I could later merge the images together using photoshop. After weeks of editing and tweaking the design, my final posters were complete. Below, I have inserted the final 3 posters and the short film.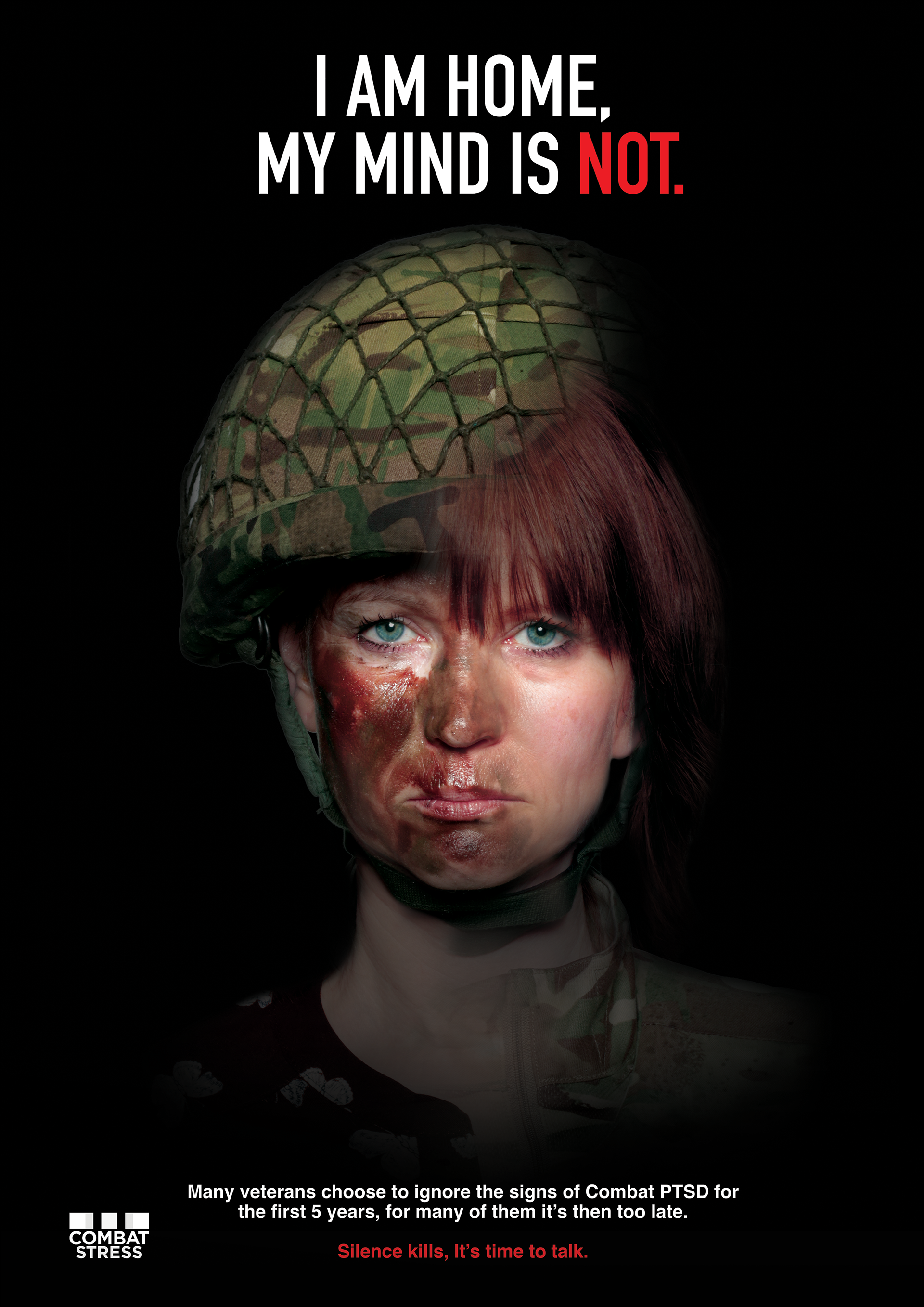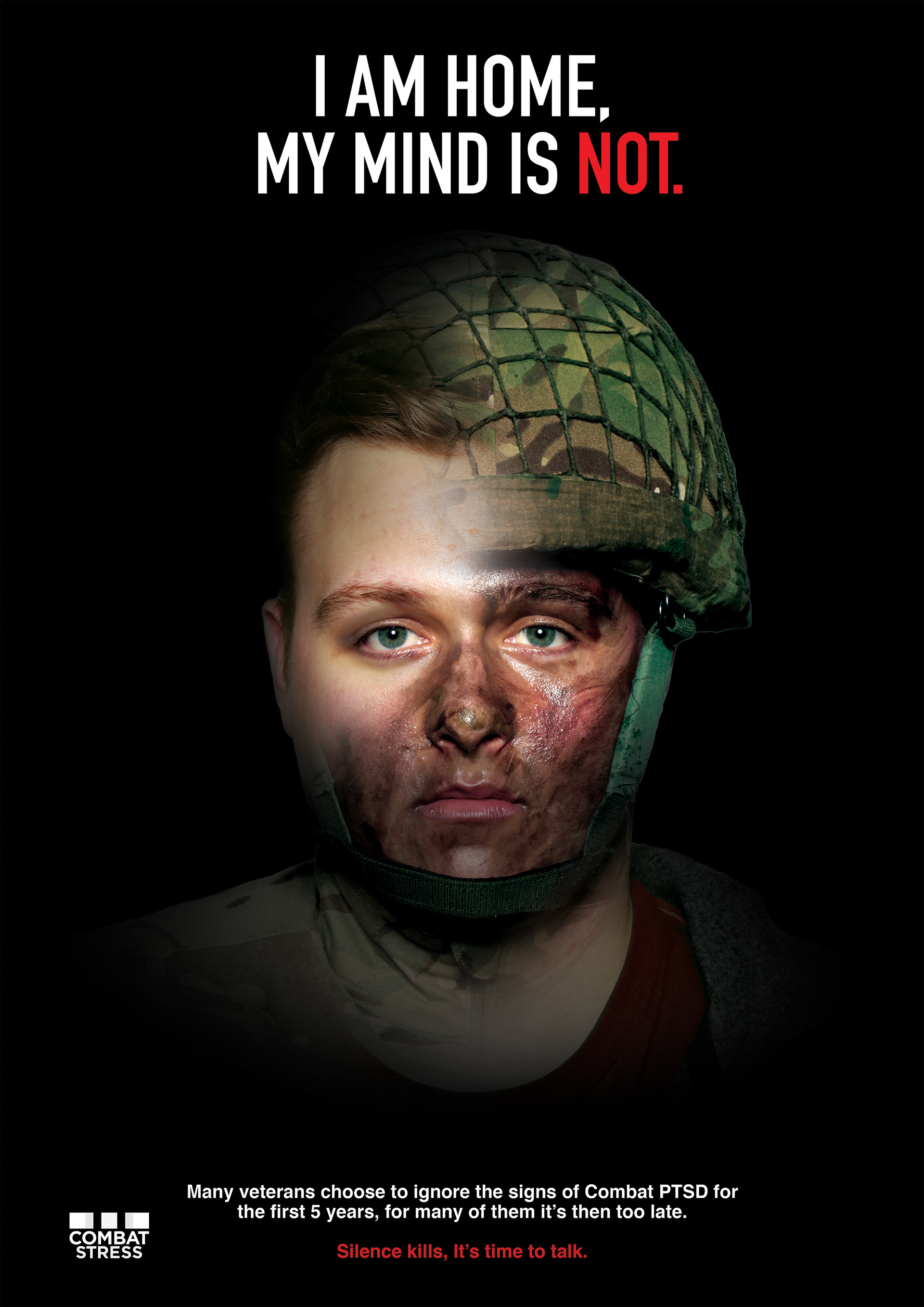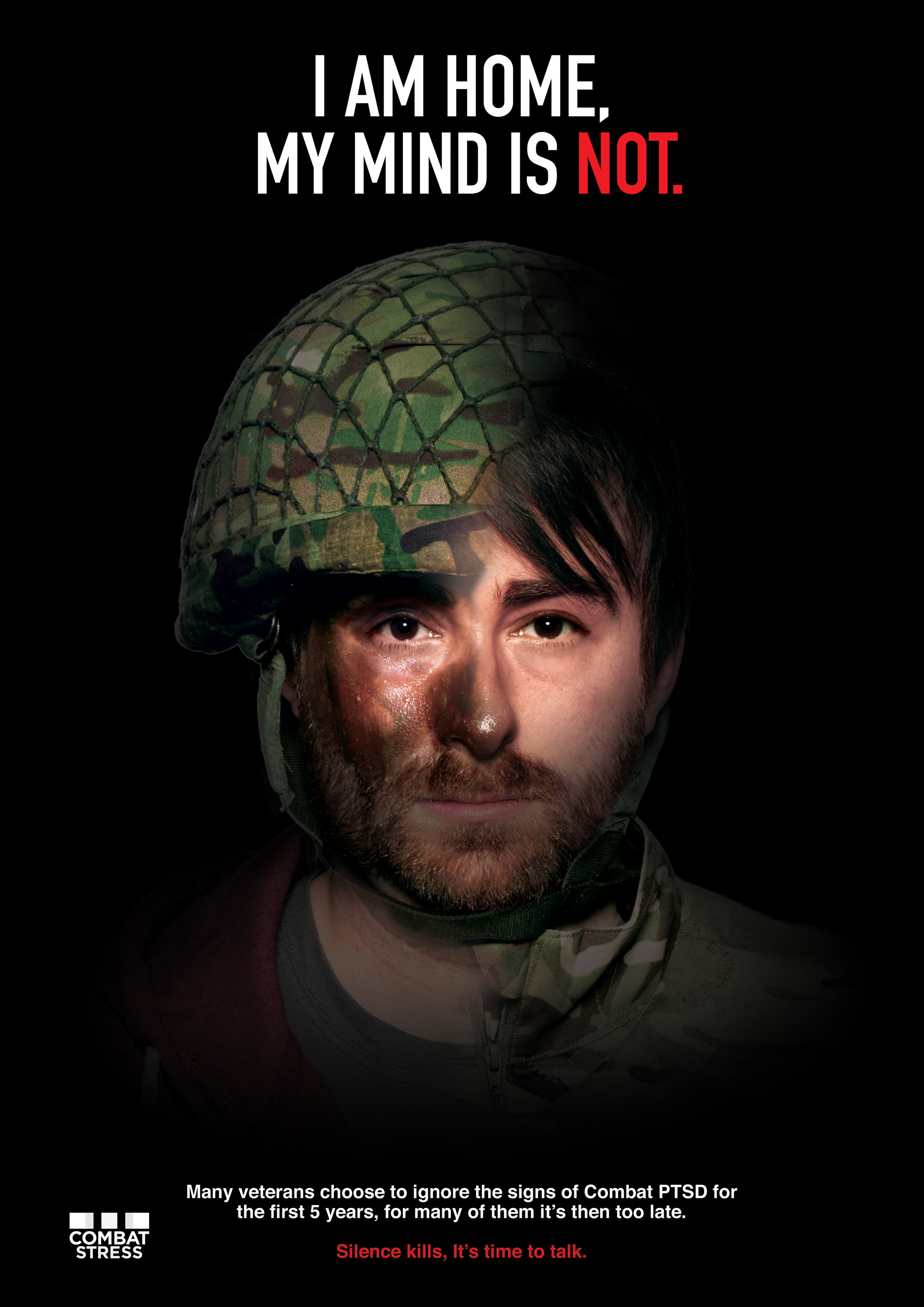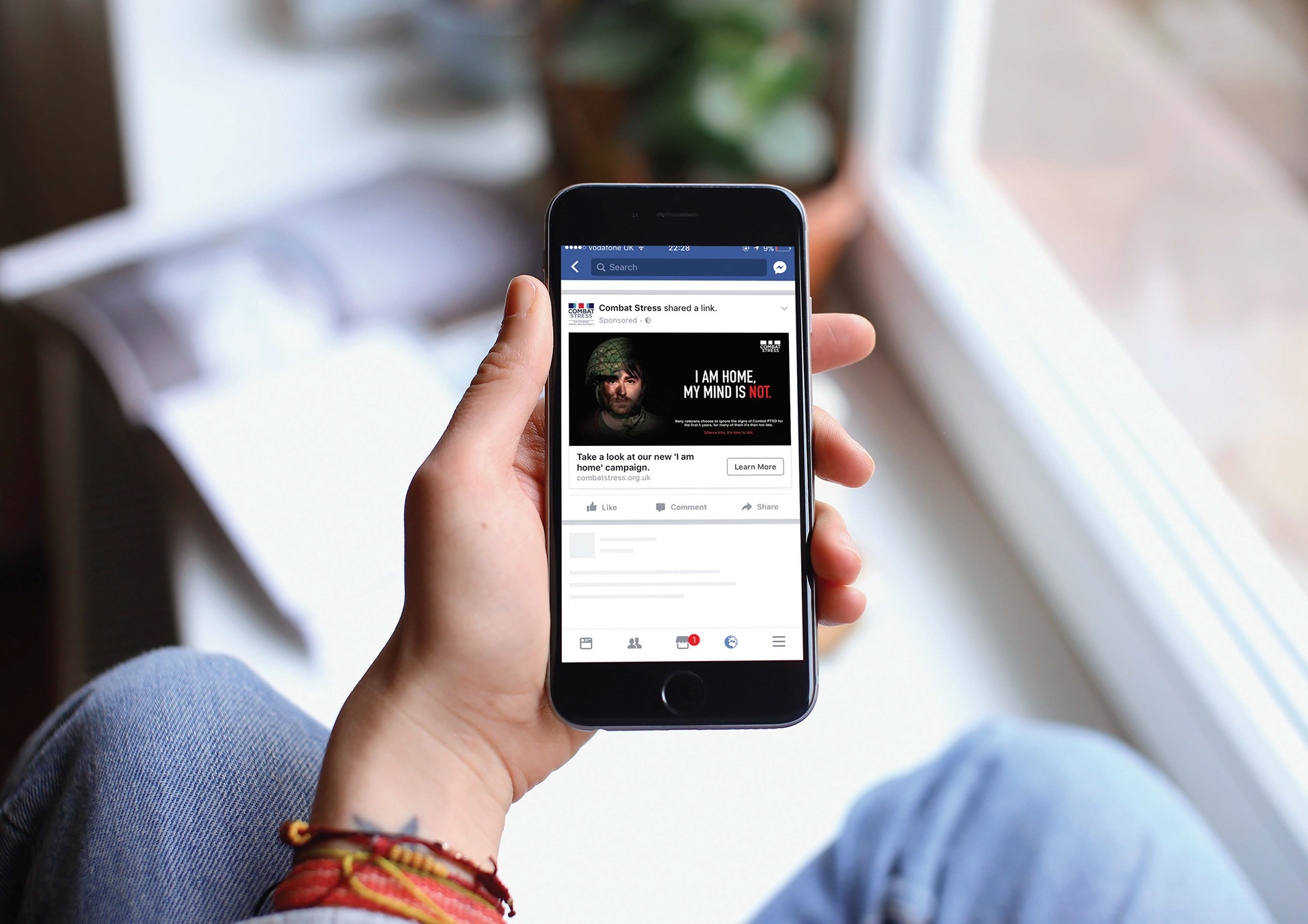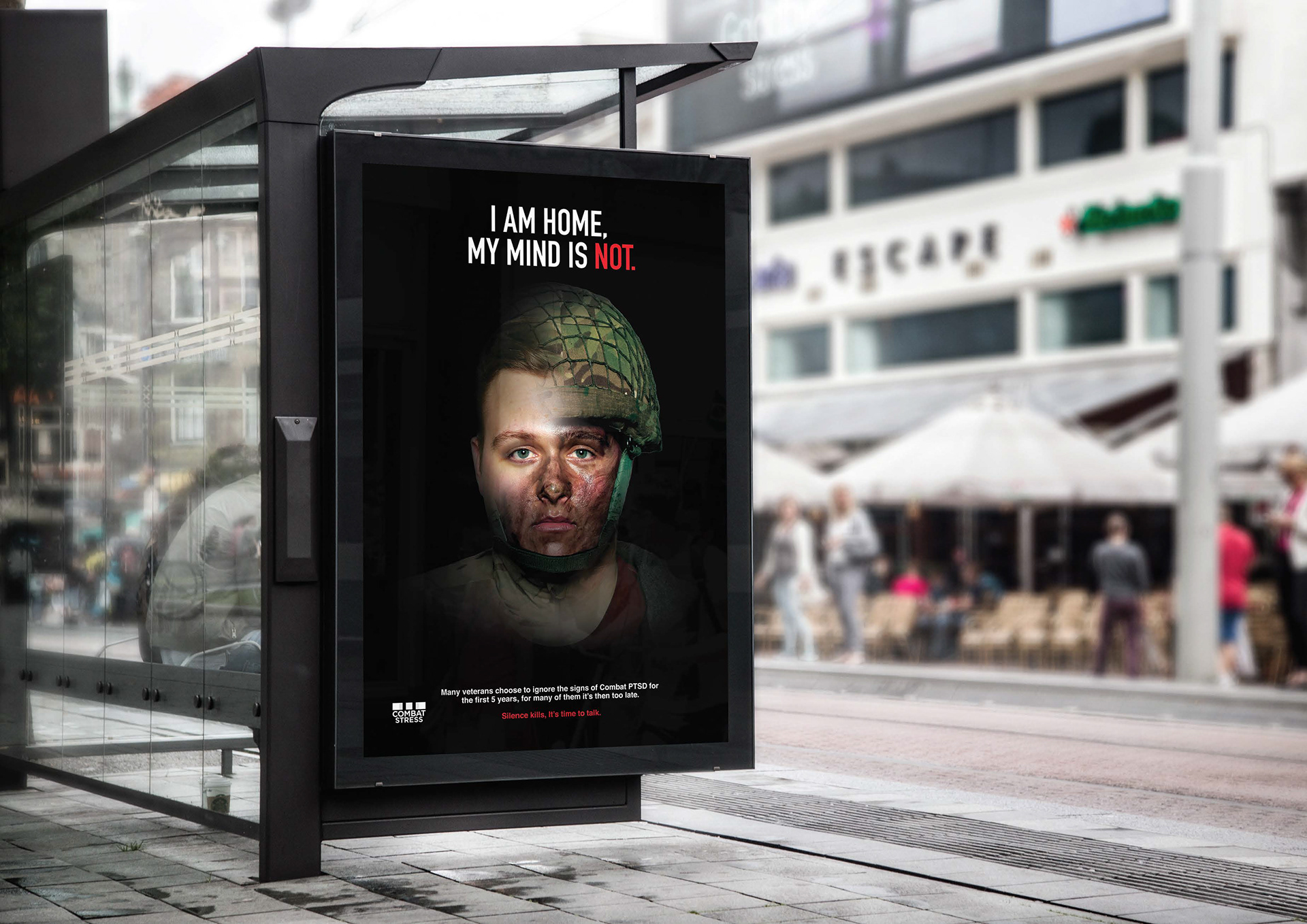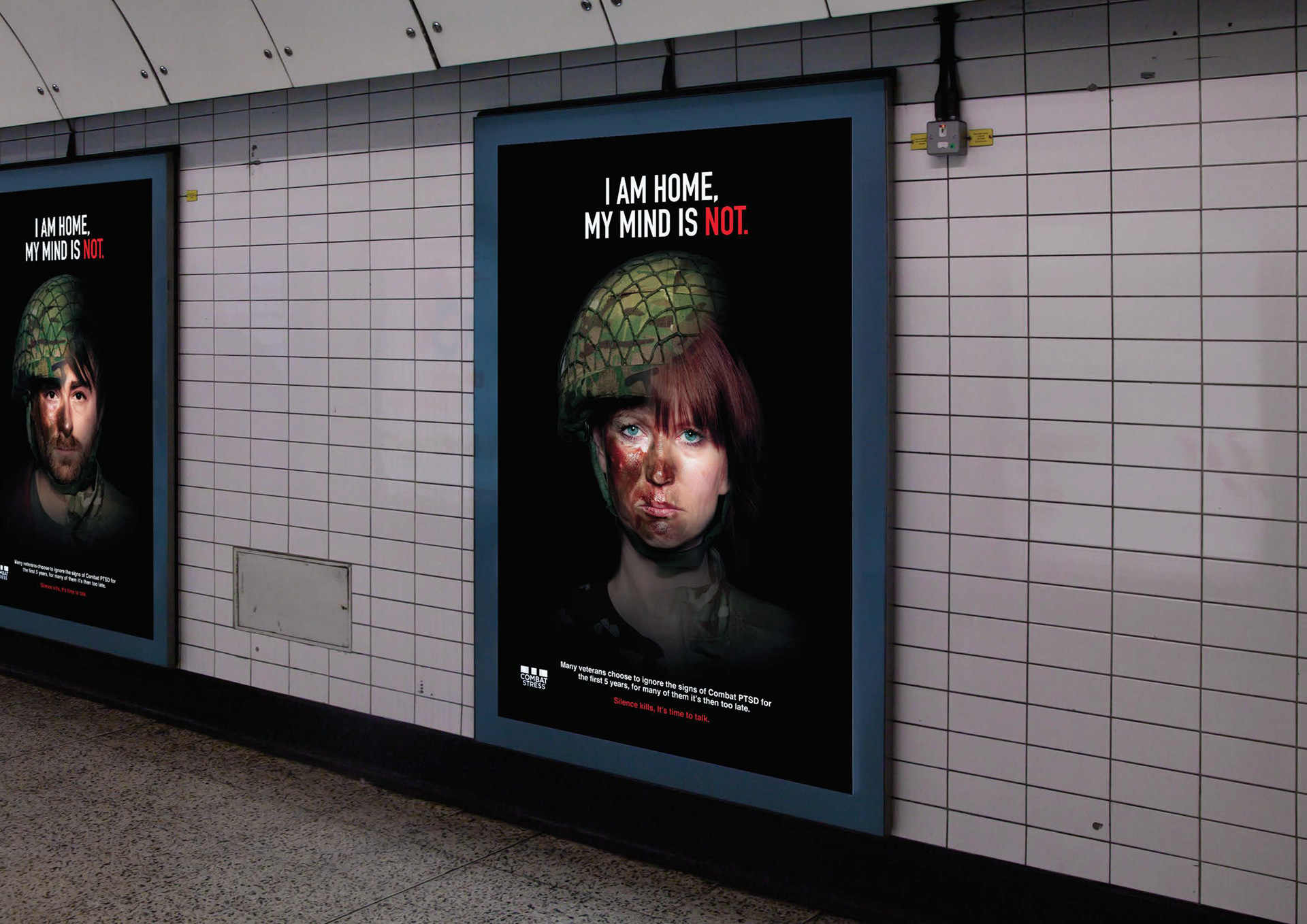 Below, you can see my alternative campaign. The concept behind this idea was that soldiers pain cannot be camouflaged by a camouflaged uniform.  While I think these posters are hard hitting, I felt that the concept for the final posters was stronger.